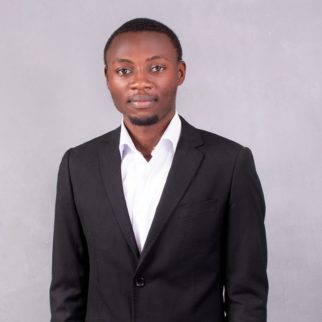 Personal Details
Birthday:

 May 18

Marital:

Single

Nationality:

Cameroonian
ABOUT ME
A highly motivated and seasoned professional with over 5years of educational and professional experience designing, implementing, supporting, and managing multi-tiered software systems. 
Success is a lousy teacher. It seduces smart people into thinking they can't lose.
Your most unhappy customers are your greatest source of learning.
As we look ahead into the next century, leaders will be those who empower others. Bill Gates
EXPERIENCE
From

December 2019
To

Present
3yrs+
AfrikSmart

Canada
Lead Software Engineer
Designed and implemented a scalable cloud-based solution to improve user retention and increase conversion rates. Utilized industry-leading technologies and best practices to ensure high availability and scalability, resulting in a significant boost in user engagement, and revenue growth.

Design and implement API endpoints for our different internal products

Design and implement the payments and billing module

Set up CI/CD for both the frontend and backend repositories.

Code review and bug fixing

Organize weekly meetings to get everyone in sync.
From

June 2019
To

December 2019
(7 MONTHS)
BriteCore

Springfield, Missouri
Software Engineer
Developing new features for our new generation product built with a microservice architecture with RabbitMQ, Celery, and Docker.

Work on improving performance in REST API endpoints and the overall performance of our backends.

Participate in pair programming sessions to facilitate remote team collaboration and skills sharing.

Rotating client support engineers to address urgent client bugs during a sprint.

Supporting insurance clients with fixes for our legacy software. 

Tools used here included AWS, Redis, ElasticSearch, and PostgreSQL.
From

January 2017
To

August 2019
(2 YEARS 7 MONTHS)
Daniel Muna Memorial Clinic

Bonanjo, Douala
IT Consultant
Reengineered multiple systems that fueled improvements to productivity, efficiency, uptime and accuracy for their legacy platforms in CodeIgniter and Symfony.
 Customized Odoo (A Python Open source ERP)  for the clinic's store and pharmacy.
Improved performance and scalability of the open source software used by the clinic.
Maintained and trained IT staff on Linux Server Administration.
Clinic's website administrator and carry online server administrative tasks.
From

Sep 2016
To

2019
(3 YEARS)
Webshinobis Inc

Molyko, Buea
Senior Software Engineer
Mentored junior developers in developing full-stack applications using agile principles.

Build secure scalable and performant apps for our clients(NjokaTv, MedPart), as well as our internal projects like Dollyfastfood, Uservicezone to name a few. 

Developed and implemented multiple full-stack apps with REST APIs and establishing proper testing scenarios and documentation. 
From

October 2016
To

November 2016
(1 MONTH)
Huawei Technologies

Shenzhen Bantian Huawei Base, Longgang, China
Tech Intern
Participated in a work experience scheme in China for exceptional young students. The program offers Huawei Training on ICT Technologies & Solutions. 

First-hand work experience at Huawei's headquarters in Shenzhen. 

Trained in Mandarin language & culture training at a famous university in Beijing and discovered Chinese culture and historical landmarks.
EDUCATION
College of Technology, University of Buea
Master of Information Technology
2018-2020
FreeCodeCamp
Full Stack Development
2016-2018
College of Technology, University of Buea
Bachelor of Information Technology
2013-2016
Languages
English: Native
French: Working Proficiency
Chinese: Introductory
I would love to hear from you